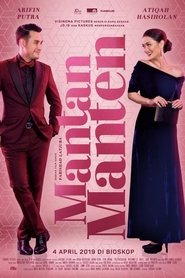 Mantan Manten (2019)
As a well-known investment manager, Yasnina has everything. Glamorous life, wealth, and Surya, a fiance who loves her very much. But the peacefulness of Yasnina's life must end when she is betrayed by Iskandar in a case in her company. In a moment Yasnina's treasure run out of nothing. Not only that, the plan of his marriage to Surya is also at the dangerous tipping point. Ardy, Yasnina's assistant, reminds her that she still has a villa in Tawangmangu which is not confiscated because she has not changed the name's owner. The villa has become Yasnina's only hope to rise again. But to take back the villa, Yasnina had to become an assistant to a traditional bride shaman named Marjanti.
Sebagai manajer investasi terkenal, Yasnina memiliki segalanya. Kehidupan glamor, kekayaan, dan Surya, tunangan yang sangat mencintainya. Tetapi kedamaian hidup Yasnina harus berakhir ketika dia dikhianati oleh Iskandar dalam sebuah kasus di perusahaannya. Sebentar kemudian harta Yasnina kehabisan apa-apa. Tidak hanya itu, rencana pernikahannya dengan Surya juga berada pada titik kritis yang berbahaya. Ardy, asisten Yasnina, mengingatkannya bahwa dia masih memiliki vila di Tawangmangu yang tidak disita karena dia belum mengubah nama pemiliknya. Villa telah menjadi satu-satunya harapan Yasnina untuk bangkit kembali. Tetapi untuk mengambil kembali vila, Yasnina harus menjadi asisten dukun pengantin tradisional bernama Marjanti.
Duration:
Quality: HD
Release: 2019